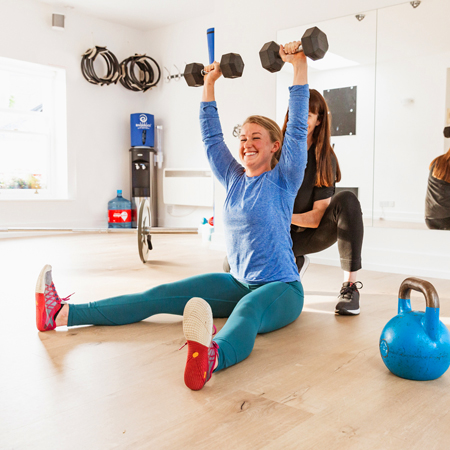 Strength Training
The aim of strength training classes is to train movement patterns and function, and the ethos is that "Exercise is Medicine". International research shows that there are huge benefits with this type of training.
The American College of Sports Medicine recommends that we do intense vigorous activity for 20 mins per day, 3 times per week and that we complete a 16 week strength training programme that works all the major movement patterns for 2-3 sets of 8-12 reps. The benefits of this include an increase in bone density and the improvement or reversal of osteopenia and osteoporosis; an improvement in your muscle strength and cross-sectional area – ensuring that there are no fatty deposits in your muscle; a reduction in heart disease by 40%; reduction in the risk of stroke by 27%; reduction in the incidence of blood pressure and diabetes by 50%; can reduce the risk of many cancers including breast and colon; can reduce the risk of Alzheimers onset by 33%; can reduce depression and over medication significantly.
We have incorporated a diverse range of exercises which will really challenge the high level athlete or the new recruit to exercise or the person that wants an introduction to safe weight training. The classes aim to challenge your cardiovascular and muscle system – all of which will help in preventing pain and improving performance.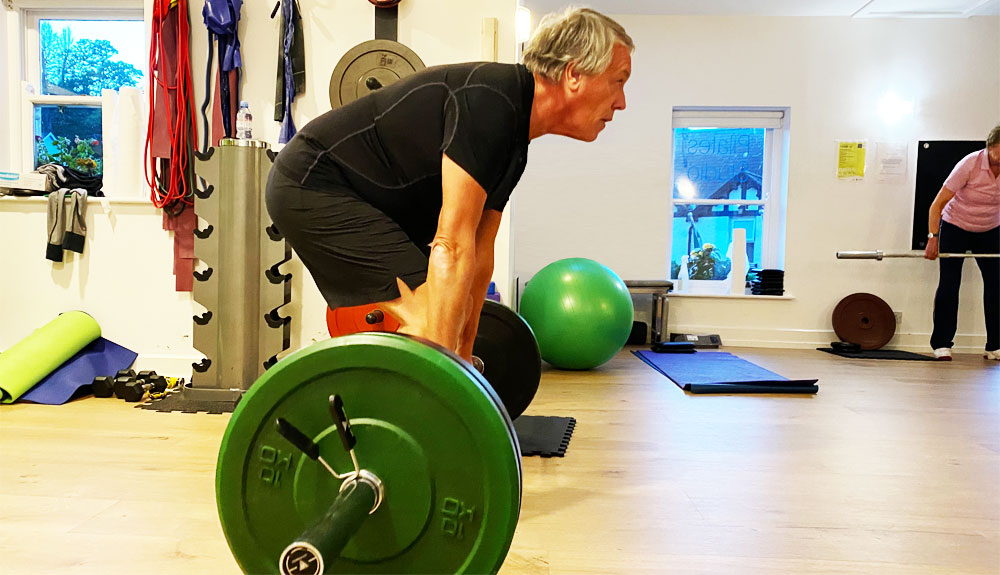 The strength training classes are suitable for people who would like an introduction to weight training or for experienced athletes who would like to focus more on technique. Each individual will have an assessment with the physiotherapist before going into a class. The clinic offers individual sessions or a group session of 5 people, lasting one hour.
Rest assured that Small Group sessions allows for individual coaching and feedback where the focus is on good quality movement before gradually introducing higher intensity, more complex exercises.
Small Group Session has the following benefits:
Comprehensive introduction and review of your history and movement before beginning.

Individual feedback and coaching throughout every class.

Exercises are adjusted to suit you based on any injuries and your prior experience.
Classes focus on:
Strength exercises that are suitable for your level (bodyweight, bands, minibands, weights).

Aerobic training at a suitable intensity.

Gradual introduction of impact exercises.

Mobility and postural exercises that help maintain posture and reduce feeling of overall stiffness.

Overall gradual and safe progression of exercise type and intensity.