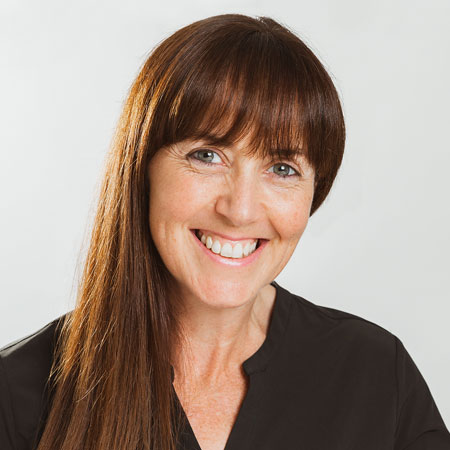 Ruth Magee
MPhty, BA (HONS), BSc, MISCP
Ruth is a Chartered Physiotherapist in Sports and Exercise Medicine with a masters in manipulative physiotherapy from The University of Queensland, Australia. She has over 20 years experience and works with a number of top consultants in Orthopaedics, Sports Medicine and Chronic Pain. She has a particular interest in resolving chronic, complex pain conditions. She has worked with two of Ireland's National teams and has toured with Riverdance.
She works with junior and senior athletes at County, National and International level. Ruth founded the Enniskerry Physiotherapy Clinic in 2001.
Qualifications
1989 – BA (HONS) Sports Studies – University of Ulster

1993 – BSc Physiotherapy – Queen Margaret University in Edinburgh

1996 – Masters Manipulative Physiotherapy / Musculoskeletal Medicine – University of Queensland, Australia

Pilates Clinician – Dance Medicine Australia / New York Power Pilate
Experience
Senior Physiotherapist in the Chronic Pain Clinic and Rheumatology Department (including the Juvenile Arthritis and Early Arthritis Clinics), St. Vincent's University Hospital, Dublin.

Managed the specialist Spinal Unit Clinic, St Vincent's University Hospital, Dublin.

Worked in a specialised TMJ, Headache / Facial Pain Clinic and a Back Specialist Clinic in the USA.

Physiotherapist to the Irish International Men's Basketball Team (European Tour).

Physiotherapist to the Riverdance troupe (1998 – 2001), for both the European and Asian tours. Resident physiotherapist on Broadway, New York. Specialist in the treatment of dance related injuries (Ballet, Irish Dancing and Flamenco) and overuse injuries in musicians.

Physiotherapist to the Wexford Senior Hurling team (2014 – 2017).

Has worked with athletes at National, International and Professional levels in golf, triathlon, rugby, GAA, football and dance in both her Enniskerry clinic and in the Fitness Assessment and Sports Injuries Clinic in Edinburgh.

Clinical tutor to University College Dublin and Trinity College Dublin students.

Physiotherapist in Kirkcaldy Hospital, Scotland ( 1993 – 1995).

Student Erasmus placement in Karolinska Hospital, Stockholm and Valencia Spain.
Recognition
In 2014 she was appointed by the Minister for Health to sit on the Physiotherapists Registration Board of Ireland. She completed her term in 2018.

Current guest lecturer on the Sports Medicine Masters, Trinity College Dublin and the Masters in Musculoskeletal Medicine University College Dublin.

Guest lecturer Nanyang Singapore 2012 in conjunction with Trinity College Dublin.

Physiotherapist contributor to a HSE dvd on pregnancy and health 2011.

Chapters in Exercise Therapy in the Management of Musculoskeletal Disorders in association with Trinity College Dublin (2011).

Paper on Cervicogenic Headache in Medical Journal Cephalalgia 1999.

Developed and produced the Irish Dance Fitness Plan DVD.

Served as an executive on the board of the Irish Society of Chartered Physiotherapists.

Guest physiotherapist on the Marian Finucane Show, RTE's training show 'No experience needed' and TV3's Ireland AM.

Lectures internationally on sports injury management, injury prevention and musculoskeletal medicine.
Personal Sporting Profile
Represented Ireland on the International Tetrathlon team.

On winning team of All Ireland Hockey Intervarsity.

Enjoys Pilates, yoga, hill walking, skiing and horse riding.