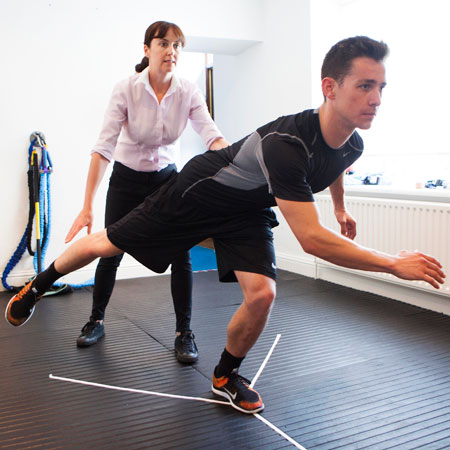 Sports Injuries
We offer a multi-disciplinary approach to sports injury management and prevention. We specialise in those chronic recurrent sports injuries which are related to poor biomechanics, muscle imbalances, poor movement patterns and over-training / poor cross-training.
All our physiotherapists have worked with athletes at the amateur adolescent level to the adult professional. We do full athletic screenings pre-season and offer a full rehabilitation programme based on the screening results.
Our experience includes or has included:
Dublin and Wicklow GAA football and hurling.

Professional – Amateur dancers in ballet and Irish dance.

Irish men's International Basketball.

Irish Men's International Rowers – junior and senior levels.

Welsh League Rugby Football Club.

Stirling Rugby team, Scotland.

Amateur / Professional triathletes.

Amateur / Professional horse – riders.